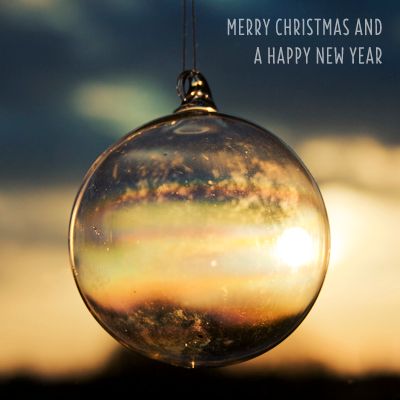 I know I'm rather late to say that, but I wish all of you a very happy and cozy Christmas time and of course a great new year. May all your dreams and planned new years resolutions come true. (○⌒∇⌒○)ノ
If you still need something to listen to, here's my favourite christmas song for this year:
And now, especially for Nado, my latest drawing which is really kitschy hahaah. Awkward... /DD
Today I had to go to the city center of Bremen to pick up a letter at the post office, which is about ten minutes to walk from my house. And since I wanted to take some tourist-like pictures of Bremen anyway for some time, I took my camera with me. And I really felt like a tourist today lol. It was fun though ( ´ ∀`)ノ


The "kleine Weser" (little Weser) about two minutes from my home (・ ω ・)♡
One of formerly four Lionheads at the Weser (the big one lol). Two of them were found in 1998, the other two are lost since the bridge they were attached to was blown up in 1945.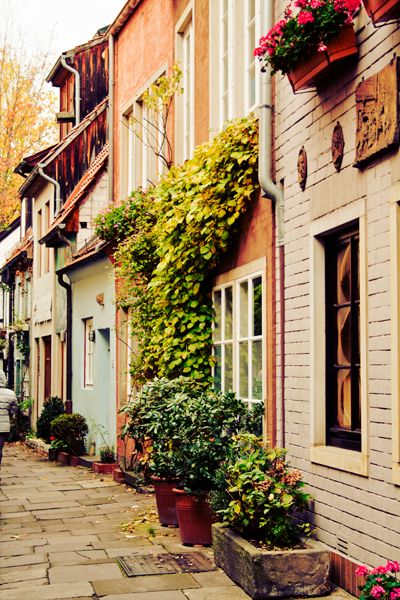 A small alley at the Schnoor, a pretty cute district, where all alleys are only like one or two metres broad (seriously)
The famous Bremen Town Musicians by Gerhard Marcks. Most tourists are a little bit disappointed, when they see them, because they're rather unimpressive. But still everyone wants to touch them (it's said, that it brings luck to touch the donkeys legs) and so it's not that easy to take a picture without a tourist on it.
The "Lichtbringer" by Bernhard Hoetger above the entrance to the Böttcherstraße. Actually it represents "the victory of the Führer over the powers of darkness" So... yeah, it's some kind of nazi-stuff. But it's still pretty /D

I just came across a pretty cool site, called
repeatxrepeaty.com
, where you can download cool and some funny patterns for free. All made by great artists and illustrators, so no crappy stuff. You can find some kawaii patterns there as well. Enjoy.
Via
How About Orange
I normally have an annoying flaky lips problem, which makes me avoid wearing lipsticks. But I love lipsticks, so I made this lip scrub, which helps a lot. I did some research before, but I ended up with the information that you can almost use whatever you want. The only necessary ingredients are sugar and oil (optimally olive or almond oil - they're good for skin treatment). So here's what I used:
▫ 5 TSP. SUGAR
▫ 1 TSP. HONEY
▫ 2 TSP. ALMOND OIL
▫ 3 DRP. ORANGE FLAVOUR
▫ SOME FOOD DYE
(TSP = Teaspoons, DRP = Drops)
I use it 2-3 times a week. And now my lips look almost as luscious as LSPs dream lips ( ˘ ³˘)♥
I recently became a little bit interested in art journaling and so I came across a lot of free things like papers and stuff to print. The internet is full of that ❤ ლ(╹◡╹ლ)
One blog that really impressed me with it's wide range of backgrounds and elements is
Far Far Hill
. It's mostly retro/vintage stuff in a very high resolution. So you can use these things for journaling, scrapbooking, ACEOs or whatever you want. (But especially if you use them for ACEOs: please respect, that they're only for personal use. So don't sell cards, made with these)
Some of my favourites are:
violet flowers
old style backgrounds
retro style summer papers
sweets and berries
waves
old japanese paper